Map Unavailable
Date/Time
Date(s) - 06/15/2020 - 06/19/2020
7:45 am - 5:00 pm
Categories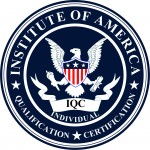 The IQCIA Executive Board has been monitoring the Covid 19 Pandemic situation closely. The IQC Program Board submitted protocol, procedures and safe work practices concerning the Covid-19 Pandemic on Wednesday May 20th for approval. 
The IQCIA Executive Board and IQC Program Board both have the number one focus being the safety and health of the Candidates and IQCIA Team Members. The Pandemic effects have been felt by everyone World Wide, we appreciate your understanding, patience and assistance in preventing the spread of this horrible invisible virus. We shall all navigate together through the "new normal" for moving forward in the safest way possible as we open the economy.

The Board has compiled the required measures to comply with Federal Guidelines, OSHA, CDC, FEMA, and each State; to establish the safest practices in presenting the IQC Tank Entry Supervisor Program. The Board has limited the Qualifying Certification Officers to just one instructor. David Bush, the IQCIA Master Qualifying Certification Officer, will be the QCO (instructor) for all classes until further notice.
The Board will not risk the exposure to the other IQCIA QCO (instructors). David received additional Covid-19 Testing on Friday the 15th and test results were negative. The IQC Executive Board deemed Air Travel as High Risk and mandated travel restricted to vehicle only.

The IQCIA Executive Board decisions and approved procedures and protocols will be updated on the web site Friday May 22nd, with the adjusted IQC TES Class schedule for Houston, Los Angeles, and Canada. The approved IQCIA procedures shall be sent to all candidates and the respective safety and health leader for each candidate's company. All questions and any concerns will be addressed prior to the scheduled classes.

IQC Tank Entry Supervisor Certification    June 15th – 19th, 2020.
Los Angeles, CA
June 15th – 19th, 2020
Class # 2020236
Bookings must be 100% Completed at least 30 Days prior to the desired course date.

Please Complete the Registration Form below. You will receive a confirmation email upon successful registration.
One week prior to your course an email will be sent with class information and location information.
If you are needing to book a hotel room, please send an email to dbush@iqcia.org
Bookings