Tank Entry Supervisor Certification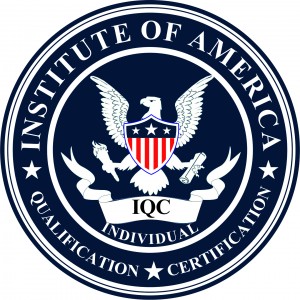 The IQC TES Individual Qualification Certification course is designed to qualify and certify individuals with the required knowledge, practical application, complete understanding of the responsibilities and duties as a Qualified /Certified Tank Entry Supervisor per IQCIA Standards.
Each class is limited to 10 candidates due to the massive amount of information during the qualification and certification course. Registration must be completed 30 days in advance.
IQC Tank Entry Supervisors must have knowledge of planning and preparation to address, control or eliminate potential hazards and achieve safe work conditions during tank entry, ventilation, conducting work and completing the tank project tasks safely. This includes knowledge of storage tanks & their construction, safe cribbing plans and procedures for stabilization of floating roofs, safe work and execution plans, emergency response and contingency planning. Confined space rescue guidelines and Incident Command system requirements are covered. Emphasis is placed on entry into aboveground petroleum storage tanks, operations, and work associated with tank cleaning, internal floating roofs and external floating roof collapse and failures, IDLH tank operations, tank inspection and repairs.
IQC 

TES Class Registration
The IQC TES certification course is five consecutive days spanning 8-10 hours per day. The IQCIA QCO (Qualification Certification Officer) instructors are required to teach a candidate and evaluate their understanding and knowledge of subjects before submitting the candidate to the IQC Program Board for approval. In order to be to be an effective IQC TES, the individual's qualifications and verified work history are considered before the board grants the Individual Qualification Certification Tank Entry Supervisor. The Course Price per person is $1495.00. Registration and payment must be completed minimum of 30 days of desired date of qualification and certification class.

Applicants are instructed and tested on each of the subjects in the body of knowledge and the IQC TES syllabus. Applicants are required to accurately answer 75% correct on the final and 90% on the Job Book and Safe Work & Execution Plan (abnormal AST project) to qualify as an Individual Qualified and Certified IQC Tank Entry Supervisor.

Each applicant will be assigned a abnormal AST condition (such as a collapsed internal floater) tank project to write a Safe Work and Execution Plan and complete job book for the project. The plan is evaluated on hazard identification and control, job step evaluation and planning, contractor safety management, emergency and contingency planning, regulatory compliance, API recommended practices, and the overall approach to the safety and execution of the project. This grade is included as part of the qualification and certification process, and is calculated into the final grade point average of each TES applicant.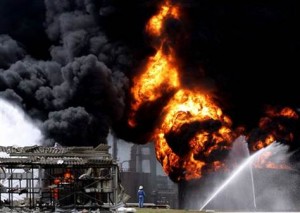 The Entrance Exam is 4 hours 150 questions. Each section in the TES syllabus has a SMART Exam that is taken, corrected and reviewed. 16-20 sections over 1200 questions total

.
The IQC final exit examination is 4 hours, covering subject matter from API, IQCIA and other industry standards, government regulations, and additional publications indicated in the cited references and course syllabus. The exam contains 125-150 questions.
The IQC TES applicant's IDLH tank project, Safe Work and Execution Plan Job Book is calculated into final grade of each candidate.
Together We Will STOP Accidents

Click here for our "Unique Open Style Training"

Read more about IQCIA's approach to learning.