Frequently Asked Questions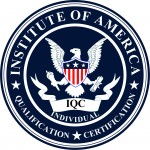 Why become IQC Certified?
IQCIA Individual Qualification Certification Programs are the BEST most desirable and trusted credentials in the petroleum and petrochemical industry. Obtaining an IQC certification eliminates misinformation, increases your knowledge and applicability from a practical field approach, in order to safely and effectively supervise AST projects. The IQCIA IQC Certification identifies you as a highly regarded and qualified professional in the industry, both in the United States and internationally.
What does IQC (Individual Qualification Certification) mean?
IQC Certification means that an individual has demonstrated their knowledge and ability, completed the qualification and certification program, and has met all the requirements of a given IQC certification program. This includes passing a series of difficult professional SMART Exams.
What if my desired testing location is not on the list? 
In the event that there is not an IQC Program offered within 300 miles of your desired location, IQCIA will come to your location for groups of 10-12.
What if my desired IQC Program does not have available seats?
All IQC Programs operate on a first-come-first-serve basis. You will be competing for your course seat with other IQC Program applicants, as well as with applicants from other organizations. To ensure that you obtain an IQC Program seat of your preference, please schedule your exam as soon as possible. If you are trying to book your IQC Program at least 2 months prior to the program date and no seats are available, please contact IQCIA Registration Officer at (800) 716-2761.
Can I change my IQC Program location after I am registered?
Please visit Events and Courses section on the web site where you may reschedule your IQC Program date to another date or another location within 10 days before your scheduled IQC Program date.
How often are the IQC Courses given?
View the Events and Courses Schedule.
When will IQC Program results be announced?
Approximately three days after completing the IQC Program, you will receive an official SMART (Statistically Measured Analytical Retainability Testing) IQC Program Exam Score Sheet, and the Question Correction Sheet. The SMART Score sheets and the Question Correction Sheets are generated by the SMART System and e-mailed to you. Once you have submitted a complete application with the appropriate certification fees, completed the IQC Program, completed your QC Sheets, and your IQC Program Package has been reviewed and approved by the IQC Program Certification Board, you will receive a wallet card and hard-copy sealed certificate. It will be mailed to you approximately two weeks after receipt of your SMART Score report.
Are the IQC examinations graded on a curve?
Absolutely not. Grading on a curve means that you are comparing the scores of one candidate to all other candidates who took the IQC Program and then establishing a passing status according to a percentage. The Individual Qualification Certification Programs are based on whether an individual is qualified and passes the SMART Testing Exams, not dependent on the ability level (or preparation) of all the other candidates who took the IQC Program.
For IQC Entry Supervisor, TES and RTC programs, IQCIA uses a statistical method  SMART (Statistical Measured Analytical Retainability Testing) to score the individual in the IQC Programs. The passing points of the IQC Programs are set by the IQCIA Executive Advisory Board and the IQC Program Committee of industry experts, and it represents an IQCIA standard of knowledge (that a qualified individual should have in order to be certified).
For IQC Programs the passing point is set at 75%.
What happens if I fail to show up for the IQC Program Class?
IQC grants each candidate 6 months to complete the IQC Program, which begins with the first scheduled IQC Program date. If you fail to show up, or cancel your course, you may reschedule to another IQC Program date. If you reach the end of your 6-month period and still have not completed your IQC Program, you will need to contact the Registration Officer at (800) 716-2761.
How do I apply for re-certification?
All re-certification applications must be submitted online through the Registration Officer. Re-certification is available at any time starting 90 days before your expiration date. To ensure the continuity of your IQC Certification, you must submit a re-certification application by the expiration date on your wallet card and certificate. Re-certification requirements and policies are listed for each specific program on the program's Re-certification Process page.
If I do not apply for re-certification by the expiration date on my wallet card, will I lose my IQC status?
Yes, however, IQCIA does give you a 90-day grace period to submit your application. Please note that applications submitted after the expiration date are subject to a late fee. If you do not apply for re-certification within 90 days of the expiration of your certification, you will be de-certified. You will then have to take the full IQC Course again and pay a full fee in order to retain your certification.
How can I pay my certification fees?
You can pay your fees by using one of three methods of payment: Credit card, Check drawn from a US-based bank, and wire payment. IQCIA will not review, process, or schedule any application for which we have not received payment. Please make sure you submit your payment information by the deadline specified. If paying by wire you must have your wire receipt ready to upload. If paying by check, please make sure you know the check number to enter, and that you mail the physical check to IQCIA with a copy of your invoice. The address will appear on the invoice.
How will I know if my payment has been received by IQC?
Once IQCIA has received and posted your payment you will receive an e-mail notification alerting you of this and that your application has been put in the IQC Program Board  to be reviewed. If you have not made your payment, the IQCIA Registration Officer will send you a reminder that your payment has not been received.
If paying by:
Credit Card: Once you enter the credit card information and hit submit you will receive an onscreen acknowledgement and a e-mailed receipt that the credit card has gone through successfully. If declined you will receive an error message and taken back to the shopping cart check out page to submit another payment option or enter a new credit card number.
Wire Transfer: Please make sure that you have the wire transfer receipt to upload as it will be required before you can submit the application. You will need to know the bank name and remitter name to enter on the invoice page. Once we receive the wire payment we will match it to your invoice. You will then receive an e-mail notice from IQCIA stating that your payment has been received and the application will be placed in the queue to be reviewed by IQCIA staff.
Check: Please make sure that you have the check number and remitter name on hand as you will need to enter the information on the payment page before you submit the application. Remember to send the physical check and a copy of the invoice to IQC on the address specified on the invoice. When IQC receives the payment we will send an e-mail a notice that your payment has been received and the application will be placed in the queue to be reviewed by IQCIA staff.
Group Payment: If you are part of a group, please obtain your group account number from your group administrator and enter it as payment information on the invoice page. Once you enter that payment information and submit to IQC, your invoice will be placed on the master invoice for the group administrator to pay. When the group administrator has submitted payment we will post to the individual accounts and we will send an e-mail notice that your payment has been received and  the application will be placed in the queue to be reviewed by IQCIA staff.
Does the IQCIA have special rates at the Hotel venues?:
Yes, in the welcome letter you will be provided the reservation link and the special rates that apply for the IQC Course candidates.
I lost or never received my certificate, how do I get another?
If you have passed the IQC Course and have no deficiencies, your certificate was mailed to the mailing address that you specified in your profile. If you have deficiencies noted on your application, you must first satisfy all of IQC's requirements, before certification can be issued. If you have passed the IQC Course and have no deficiencies on your application, please contact IQCIA registration Officer at (800) 716-2761 to request a reprint of the original certificate.
Please Note:  IQCIA cannot guarantee the actual mail delivery in your country. IQCIA does not charge clients for certificate delivery, nor for the first request to reprint. However, there may be additional charges for subsequent requests.
How do I submit Registrations/Applications?
Once you successfully create and log in to your account: Click the Events and Courses button, select the desired IQC Program, location and date, and follow the instructions to submit the application. The Qualifying Certification Officer for that course will contact you for a 10-15 minute phone interview.
How do I know if I qualify for an exam?
You may review our qualifications for each of our certification programs before applying for any exam. Click here for additional information on our Individual Qualification Certification Programs.
If you do not qualify for an exam, your application status will be marked as unqualified and you will be contacted by IQCIA. At that time we will determine if you can proceed by providing additional information to be considered, or if a refund is due. Please view our refund policy here.