The STOP Accidents Safety Program
The BEST for LESS – Special Packages Available !

What is The STOP Accidents Safety Program?
The STOP Accidents Safety Program continues to evolve from the field, where it has been practiced for the past three and a half decades by the original author and creator. He has dedicated his professional career to helping thousands prevent accidents and injuries both on and off the job site. We produce affordable OSHA-Compliant Safety Programs available to all types of industries and business sizes. 
The STOP Accidents Program is the most comprehensive and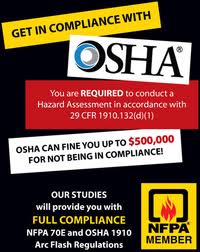 effective Safety Program on the market today.
The STOP Accidents Safety Program  Includes: The BEST Injury Illness Prevention Program, IIPP, 51 OSHA Safety Plans, Safety Orientation Training Manual, Employee Handbook, Supervisor Training, Safety Implementation Guide, Safety Forms and Permits, Safety Manual, S.O.S. Behavioral Based Safety Program, Safety Self Inspection Checklist, Standard Operating Procedures, Health and Safety Audits, How To Change A Safety Culture, Safety Committees, and Safety Intervention.
Over 1800 total pages, including safety orientation and supervisor training, plus many special safety program management assistance materials and safety forms.
EASY & FAST EDIT WORD FORMAT WITH YOUR COMPANY INFORMATION
When You Need The BEST for LESS, and FAST! Ready In Minutes!
The STOP Accidents Safety Program has been tested and proven in construction, manufacturing, mining, general industry, high hazard operations, power generation, oil and gas sectors, petrochemicals, and many other industries.
STOP Reduces Accident Rates by a National Average of 89-100%
The STOP Accidents Safety Program is for companies that need the "Best for Less" and who are seeking a safety program that will prevent workplace accidents. The STOP Program is ISNetworld, RAVS, PICS, PECS, & other third party services compliant. We will work with you until your safety program is 100% compliant and approved.
Click HERE to see list of STOP Accidents Safety Plans and Special Package Deals available.
 Call Now at 1-800-549-1213