IQCIA Membership Benefits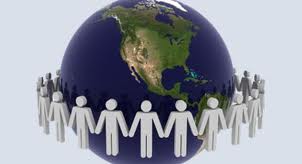 Becoming a member of IQCIA is a great opportunity to get involved and develop a better understanding of the safety standards and recommended guidelines of the above-ground storage tank industry. You will have many opportunities to meet other professionals in the industry. Together we can promote better certification standards through the IQC Programs. The IQCIA Members are excellent sources for knowledge and expertise on a wide range of subjects. As a member of IQCIA, you will have the opportunity to develop working relationships with your peers, seek career advice, and find placement on upcoming projects. 
Connect with the best minds in AST operations, advance your career, and make a difference by getting involved to help reduce the number of accidents, injuries and fatalities in confined spaces and AST operations.
Join IQCIA's community of members to learn new technologies, keep your skills up to date, explore solutions to technical problems and advance your career. As an IQCIA member, you can take advantage of extensive professional and student benefits, most of which are available at no additional cost or at a substantial discount.
Members receive a 10% Discount on IQC Program Certification Courses.
Members Only  section allows access to the IQC Certification Data Base which includes a complete listing of all individuals holding current IQC Certifications and contact information. Access to the various Advisory Boards for assistance; plus exclusive access to participate in the technical and regulatory Advisory Board discussions, meetings, and various advisory board committees. Plus News updates on the latest Regulatory "hot topics" that will impact our industry.