Map Unavailable
Date/Time
Date(s) - 01/25/2021 - 01/29/2021
7:45 am - 5:00 pm
Categories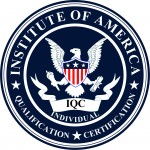 "Houston…We have a Problem!"
Please send your name, class number, location and date for confirmation of your attendance to the IQCIA Registration Officer.  email address: ro@iqcia.org

The IQCIA Executive Board has been monitoring the Covid 19 Pandemic situation closely. The IQC Program Board conducted successful TES classes utilizing the approved protocol, procedures and safe work practices concerning the Covid-19 Pandemic.
NEW SITUATIONS with alarming acceleration of new cases in Texas and California.  "Possible Stay Home Orders are on the Horizon"

California is one of the leading states with new Covid cases at an alarming 59,679 new cases in the past 7 days. One of the leading counties in California is Los Angeles County. We have been meeting daily and closely monitoring the situation. The IQCIA Executive and IQC Program Boards felt for the safety of all, based on Government and CDC recommendations, to re-schedule the class in California. If you were previously register for a class in Los Angeles, you will be automatically placed in this January class. If your schedule conflicts with the January date, you can notify the Registration Officer and reschedule for an upcoming class or request a refund or credit. Please email the Registration Officer: ro@iqcia.org
We shall all navigate together through this most difficult period of time, moving forward in the safest way possible.
IQC Tank Entry Supervisor Certification    January 25th – January 29th, 2021.  Pending Mandates
Los Angeles, CA
January 25th – January 29th, 2021
Class # 2021278
Please send and email to the Registration Officer confirming your attendance with the course date and class number.

Registration Officers email is: ro@iqcia.org

One week prior to your course an email will be sent with class information and location information.
If you are needing to book a hotel room, please send an email to ro@iqcia.org
Bookings
Bookings are closed for this event.