IQCIA Executive Board Removes Covid 19 Pandemic Restrictions
Update February 9th, 2022 8:00am
The IQCIA Executive Board has removed all Covid-19 Pandemic restrictions.
Back to Normal!
Vaccinations: Everyone who chooses to get vaccinated does it for a reason—to protect their family, to protect their children, to be less anxious, to visit their parents, or to get back to activities like seeing friends, resuming work, or returning to IQCIA TES Program Classes.

After addressing concerns with empathy and facts, you can steer the conversation from "why not" to the important reasons that matter to them—their "why." You may choose to share your reasons for getting vaccinated or discuss common goals you may have, like visiting with each other safely. The reasons that someone may choose to get vaccinated will always be those that are most compelling to them personally.
The IQCIA Executive Board is aware of the new variant Omicron and how contagiousness the new variant is.
We will place the responsibility with each individual to self evaluate for symptoms, and if you are sick, stay home.
2022 IQC TES Program Schedule released.
Health and Safety First
As always, IQCIA is fully committed to the health and well-being of every member of the IQCIA family, the United States and the world. As we end summer, I want to recognize the extraordinary dedication of our entire Board to IQCIA's mission of conducting world-wide class teaching, and certifications, especially in these uncertain times. The various committees and teams were charged with envisioning and implementing how we could return each specific element of the IQCIA qualification and certification programs, planning in great detail, considering contingencies, and preparing us to be both nimble and thorough in our approach.
IQCIA Updated Qualification and Certification Programs 2022
Taking Advantage of the shutdown.
During the Covid Pandemic shutdown, IQCIA has revised, updated and increased the quality of each certification program. The latest, regulations, practices, guidelines, and technologies have been incorporated into each IQC Program. The time allowed review of the previous classes, the exams, SMART scores (statistical measured analytical retainability testing) candidate input and curriculum for each course. This IQC Program update is the most intensive revision of the courses and are the Best ever, they are incredible.
We at IQCIA appreciate your patience, understanding and concern for the safety of your Team members and IQCIA staff as we all move forward.
We must all do our part to slow the spread and protect everyone. Think about others, wear a mask in public, maintain proper social distance, and wash your hands like a surgeon. Be Safe..Stay Healthy…
IQCIA TES Class Candidates Previously Registered
Please send your name, contact information and confirmation of attendance with class location and anticipated date to the Registration Officer. Registration Office email address: ro@iqcia.org
The approved IQCIA Covid Class procedures should be reviewed by all candidates and the respective safety and health leader for each candidate's company. All questions and any concerns will be addressed prior to the scheduled classes.


Stay Safe….Stay Healthy…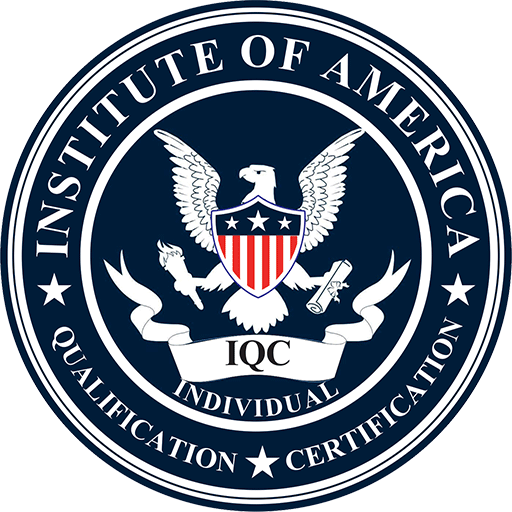 IQCIA Previous Registered Candidates
Please send ro@iqcia.org
International Classes
All international classes have been updated on the course schedule.
Once the US and the respected country involved have cleared the procedures for conducting the IQC Program, each candidate registered shall be updated by email.
Be Safe..Stay Healthy…..
OSHA News Release
U.S. Department of Labor Adopts Revised Enforcement Policies For Coronavirus
https://www.osha.gov/memos/2020-05-19/updated-interim-enforcement-response-plan-coronavirus-disease-2019-covid-19

OSHA has recently release the Federal Guideline 3990 concerning the Corona Virus Emergency.
https://www.osha.gov/Publications/OSHA3990.pdf
Latest Release from OSHA concerning Covid-19 Corona Virus Pandemic
https://content.govdelivery.com/accounts/USDOLOFCCP/bulletins/281ad69
Opening Up America Again
https://www.whitehouse.gov/openingamerica/?utm_source=ods&utm_medium=email&utm_campaign=wwr
We Support All First Responders !